Donizetti's comic masterpiece conducted by Alice Farnham, and directed by Max Hoehn, starred Jennifer Witton (soprano, https://www.jenniferwitton.co.uk/) as Adina, and she was the Queen of the evening.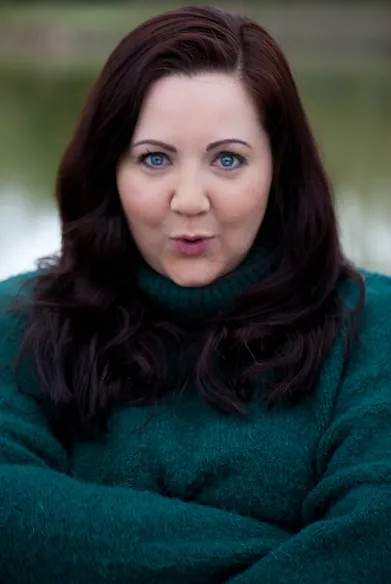 She was abundantly capable of all the demands of this rôle, the only substantial female rôle in an opera that includes three very dominant male characters. Mind you, they were all good – starting with Arthur Bruce (baritone https://www.arthurbruce.co.uk/), as Belcore. the boastful, handsome but over-confident soldier, who wants to marry Adina right away and simply dismiss her doubts and protests with a wave of the hand.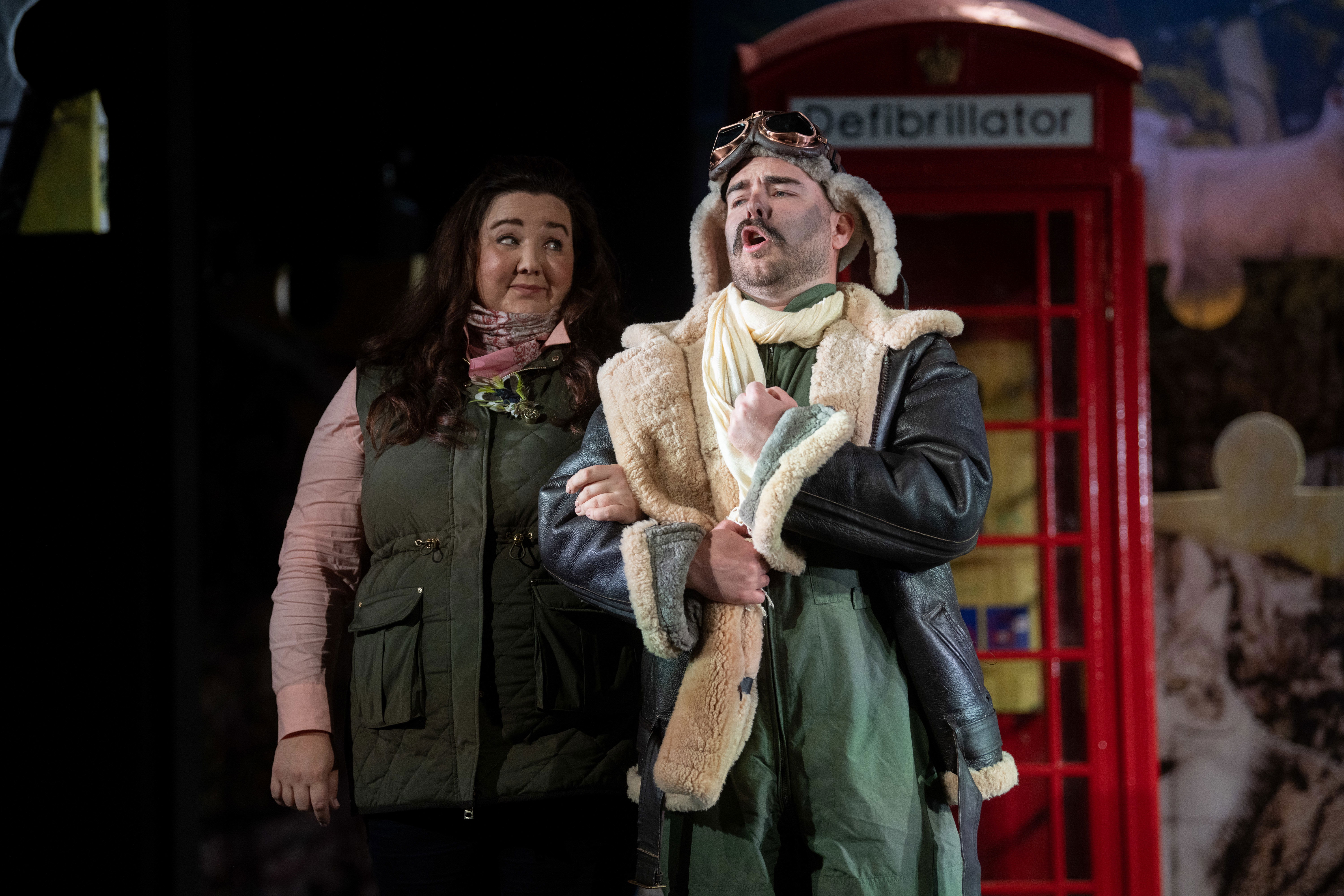 Then there is Nemorino (Thando Mjandana, tenor https://www.rayfieldallied.com/artists/thando-mjandana), the humble, simple, local yokel whose sincere love Adina loughs at. Thando Mjandana captured the pathos of the role. He features in the happy ending thanks to the third very prominent male character, Dr Dulcamara. Dulcamara is a great comic rôle that in many ways can steal the whole show, and was here sung – and acted – with great gusto by Emyr Wyn Jones (bass-baritone https://www.emyrwynjones.co.uk/). He really created a magnetic character that drew the entire village around him and delighted the audience.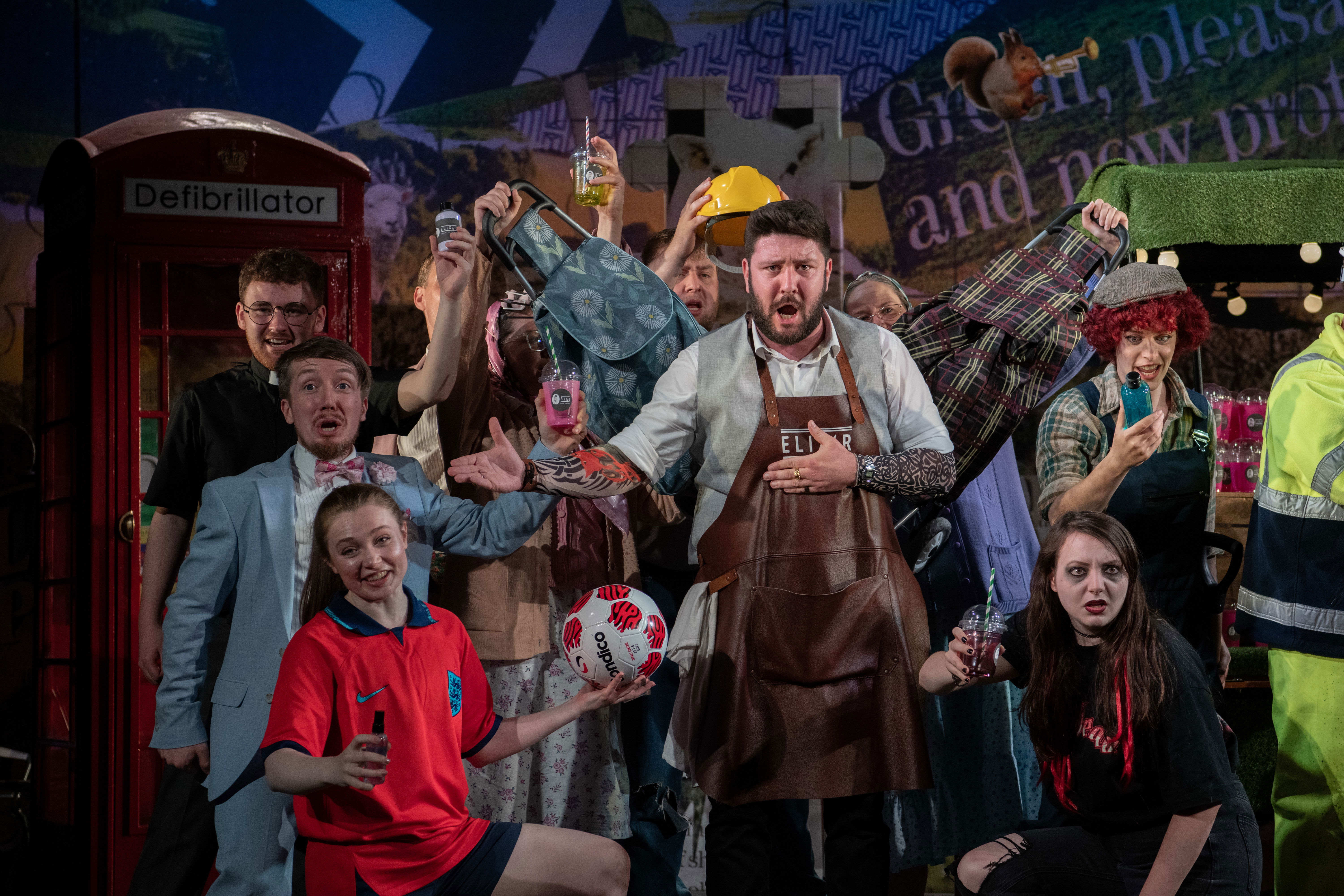 Nevertheless, Adina was the star of this production. All these male leads really shone most in their duets or trios with Adina, where Jennifer Witton matched her brilliant voice and bright, vivacious sound to each of them with such finesse as to bring out the best in both. Her duets with Dulcamara in particular were absolutely sizzling and the audience more than once broke out in spontaneous applause. I see she has been singing at the Royal Opera House, at English National Opera, Opera North and many more. I look forward to hearing much more of her.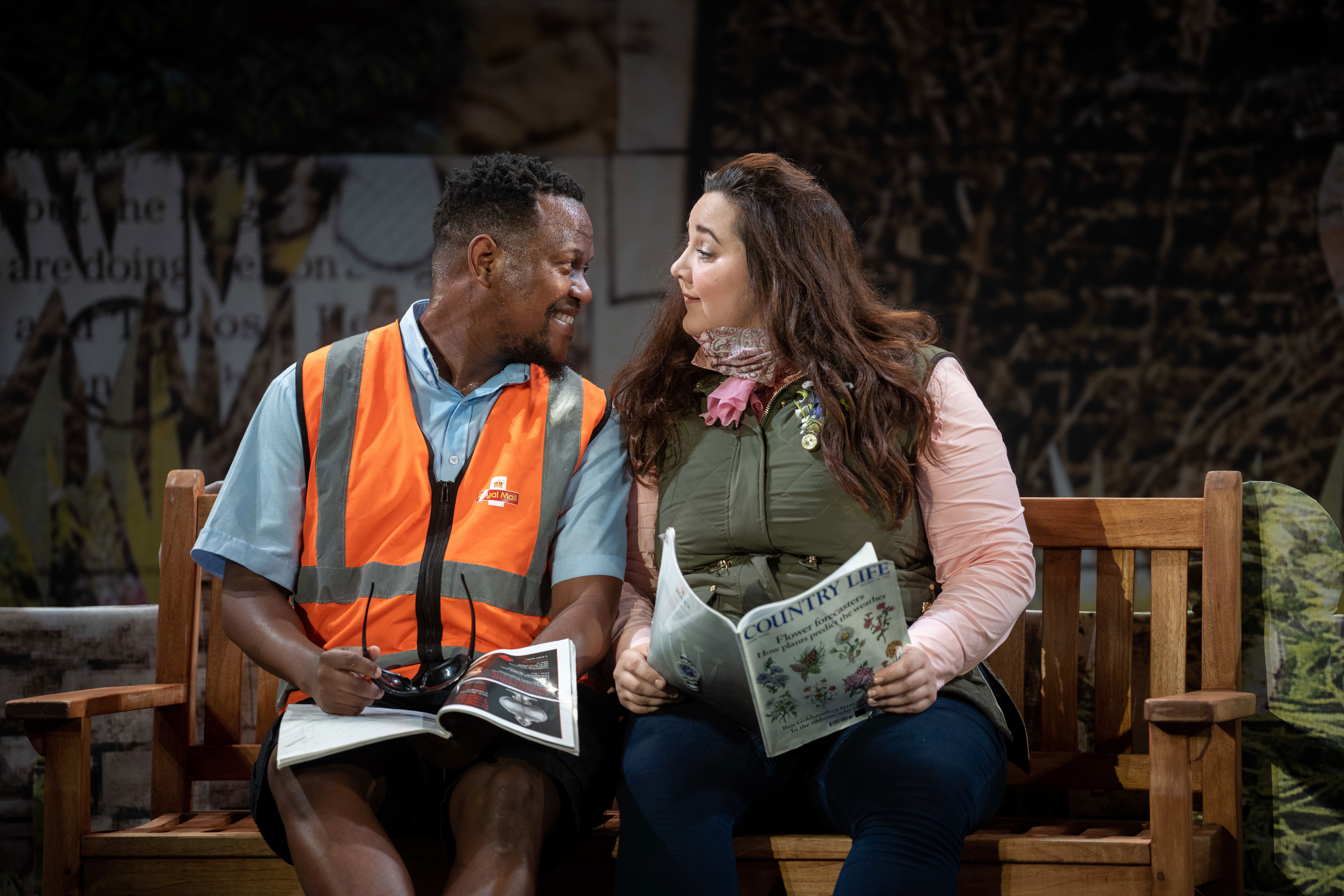 The story is really a reverse Cinderella, with the poor and obscure Nemorino thinking that his love for the rich, beautiful and much-sought-after Adina must always remain hopeless. Instead of a Fairy Godmother, along comes Dr Dulcamara, a shameless travelling mountebank, selling quack remedies, and claiming that for a fee he can supply a love potion that will render Nemorino irresistible to women. This is rather different from the legendary love potions in, for instance, Tristan and Isolde, which always make the imbiber fall in love. It's different, and much funnier, leaving more room for misunderstanding. The production played up the comic potential for all it's worth.
Donizetti's busy, bustling score with its confident flourishes and bravura style, never seems to run out of stamina, whisking us from a military march to a heady waltz, then to an even brisker polka and from that into an unstoppable tarantella… In the second half the pace alters and we have the romantic arias, such as Nemorino's Una Furtiva Lagrima, cast in the quintessential romantic form of a serenade, that is a slow, expressive, melody with a gentle background accompaniment and loads of rubato. Something to revel in!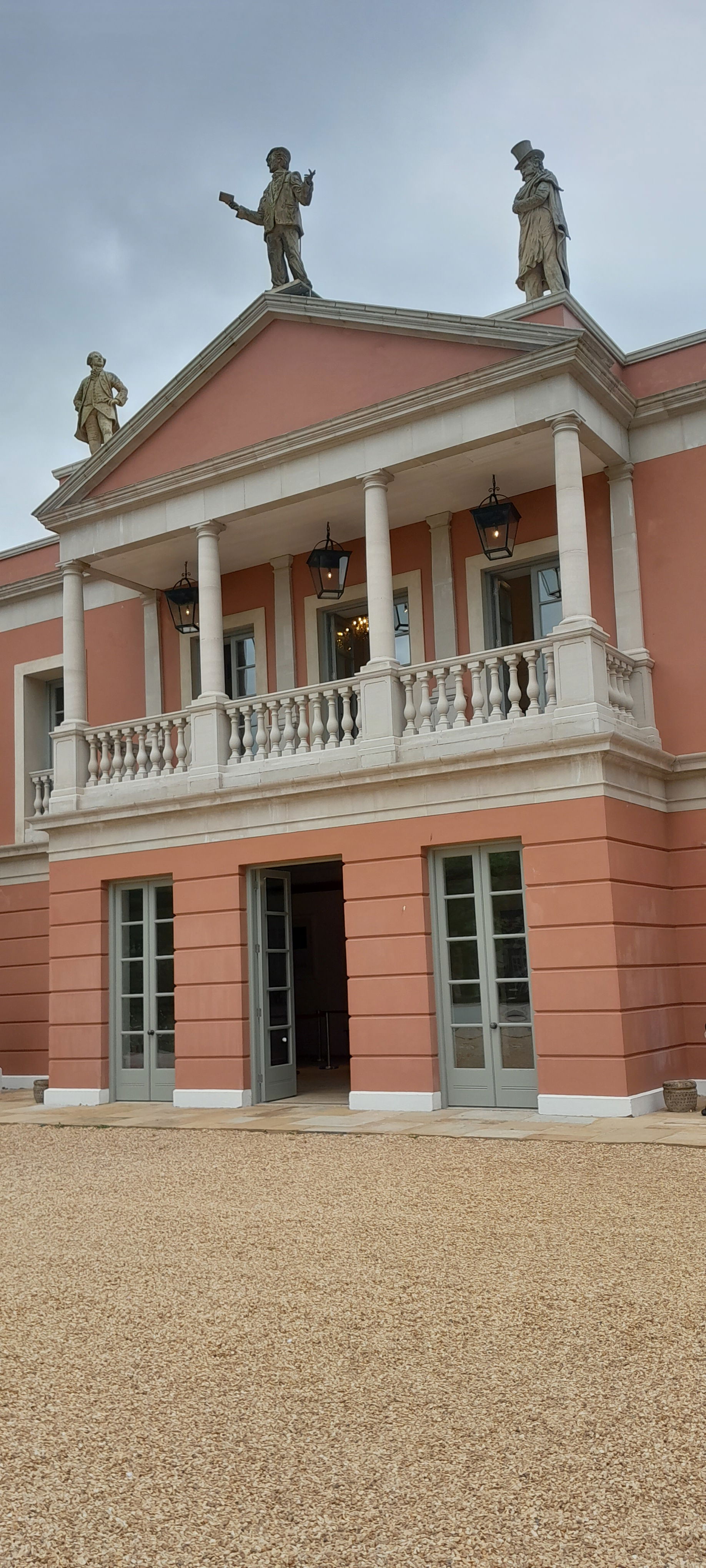 I would like to offer a tribute here to Lizzie and Martin Graham, who founded Longborough Festival Opera, which is such a tremendous achievement. With its original productions, fabulous orchestra, top singers and wonderful surroundings, Longborough is their creation, and how proud they can be. Don't misunderstand me, I would never encourage any government to derelict its duty to support and encourage the arts, nevertheless when private patrons with taste and vision carry out an ambitious project like this, what they can achieve is amazing and impressive.
As well as putting on first-class performances during their annual summer festival, Longborough opera has an laudable programme of working with schoolchildren whose access to classical music would otherwise be limited. It runs a Youth Chorus and a scheme called Playground Opera that is bringing opera into state schools in Gloucestershire, Oxfordshire, Worcestershire, Warwickshire and the West Midlands. Last year it reached over 1,500 school pupils aged 3 to 18. And all this inspired work is paid for by the opera festival.
https://lfo.org.uk/participate/our-work-with-schools https://lfo.org.uk/participate/playground-opera
This is something that all who are associated with Longborough in any way can be very proud of. So hats off to Lizzie and Martin Graham!
Julia Gasper.

L'ELISIR D'AMORE (20, 22, 24, 25, 27, 29 JUNE, 1 JULY)
https://lfo.org.uk/
https://lfo.org.uk/opera/lelisir-damore
To book for any last remaining tickets email boxoffice@lfo.org.uk or call 01451 830292

Production photographs by Matthew Williams-Ellis.